Gillard, Cheri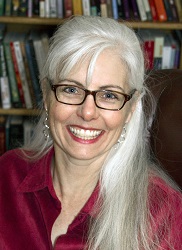 Occupation(s):
Freelance editor, writer, publisher
Biography:
Cheri Gillard has been a freelance writer and editor for twenty-five years, working for several publishing houses and companies writing or editing projects, books, magazines, and curricula, and sitting as judge for the Paul Gillette Memorial Writing Contest for several years.
Published Works:
99 Ways to Stretch Your Home Budget (WaterBrook Press, 2009)
How's Your Serve (David C. Cook, 2009)
Field Guide to Neighborhood Outreach (Group Publishing, 2007)
Group's Dinner and a Movie (Group Publishing, 2005)
Awards/Honors:
Chloe's Garden - Recipient of the Indie B.R.A.G. Medallion for excellence in Indie publishing
Education/Training:
Twenty-five years of freelance writing and editing, including a magazine writer and editor for YouthWorker Journal for three years; numerous non-fiction writing projects/books for several trade publishing houses; articles in the Colorado Springs Gazette, YouthWorker Journal, Procter & Gamble's "Heard on the Floor"; freelance publisher for "We Are Beth-El Nurses: A Heritage of Caring at the Foot of Pikes Peak"
Speaker Topics:
Writing - Editing - Mothering/Parenting - Indie publishing