Birth Year (-Died Year)
1969
Current Location
Castle Rock, CO
Occupation(s)
Life Coach and Author
Biography
Chris Janssen, MA, BCC, is a board-certified life coach with a master's in counseling psychology, whose unique style has energized hundreds of clients to close the gap between where they are and where they want to be.
A California native, Chris lives with her husband since 1995, Scott. They currently live in Castle Rock, Colorado, where they love to ski, golf, be with their horses, and adventure outside. Together they raised three children, now thriving young adults. Chris and her husband moved to the Castle Rock area to be near their oldest son who settled in Colorado Springs upon completely active duty with the US Army, 82nd Airborne Division.
Chris excels in working with high performers, understands the character traits of driven achievers, and helps people thrive doing what they love. Chris says her clients are experts at what they do, and she's an expert at the psychology of what they do. Together they achieve outstanding, sustainable results!
Awards/Honors
Brainz Magazine: 2021, 2022 Top 500 Influential Leaders for achievements and dedication to helping others
2023 Crea Award
Education/Training
* University of San Diego, BA Psychology
* Loyola Marymount University, MA Counseling Psychology and PPS (pupil personnel services) Credential
* Institute for Life Coach Training, BCC (Board Certified Coach)
* Robbins Research Intl., Coaches Academy
Published Works Book Jackets
Image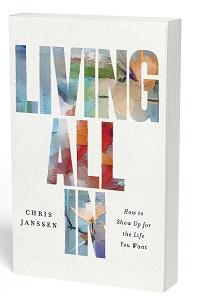 Organizations
Plum Creek Church Volunteer and greeter and prayer team
Castle Rock Clubhouse Volunteer
Mustard Seed Ranch Volunteer (equine therapy)
Speaker Topics
* Mindset
* Emotional and mental health
* Any topic related to life coaching, results coaching, performance coaching, success coaching.
* The value of attaching empowering meanings and narratives to life events outside of one's control.
* I help clients close the gap between where they are and where they want to be, emotionally, spiritually, physically, financially, mentally.