Koch, Cara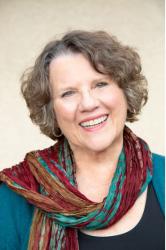 Occupation(s):
Author - Child Development Specialist
Biography:
Cara is the author of the upcoming book, From Heartbreak to Healing: Resolving Parental Alienation. After 43 years as an alienated parent with a professional background in child development and family relationships where she managed child development programs serving working parents and their children, plus a doctorate in children's [innate] spirituality, she finds answers to her questions: "Why me? How did this happen? and What is the purpose?" Through a process of deep introspection, she overcame decades of depression, despite remaining unreconciled with her son. She has now discovered resources, formerly unavailable, that could have led to a different outcome.
Cara has lived in Colorado Springs with her husband, Harry, for the past 41 years. She developed her writing through participation in the American Association of University Women (AAUW) writing group, Women Who Write.
Published Works:
Contributing author to Intersection Voices (Writing group of American Association of University Women, 2015)
Awards/Honors:
Participation Certificate for her presentation at the Third International Conference of the Parental Alienation Study Group, presented to her in Philadelphia in 2019.
Education/Training:
Doctorate in Children's [Innate] Spirituality from United Theological Seminary, Dayton, OH - Master of Science degree in Childcare Administration from Wheelock College, Boston, MA - Bachelor or Science degree in Child Development and Family Relations from South Dakota State University, Brookings, SD
Organizations:
American Association of University Women - World Affairs Council - Capital Sisters International (Founding sister)
Speaker Topics:
Why Children Become the Weapon on Choice in a Divorce - What Happens When One Parent Turns Toxic - The World-Wide Effort to Prevent and Resolve Parental Alienation