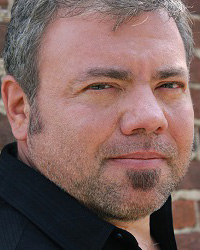 Current Location
Monument, CO
Biography
Best-selling novelist Robert Liparulo is a former journalist, with over a thousand articles and multiple writing awards to his name. His first three critically acclaimed thrillers—Comes a Horseman, Germ, and Deadfall—were optioned by Hollywood producers, as well as his Dreamhouse Kings series for young adults. Bestselling author Ted Dekker calls The 13th Tribe "a phenomenal story." Its sequel, The Judgment Stone, was released in May, 2013.
Liparulo is currently working on the third book in the Immortal Files series and on a screenplay of a political thriller with director Andrew Davis (The Fugitive, The Guardian). New York Times best-selling author Steve Berry calls Liparulo's writing "Inventive, suspenseful, and highly entertaining . . . Robert Liparulo is a storyteller, pure and simple."
Liparulo has lived in Colorado since 1976. Twitter "@robertliparulo", or http://www.facebook.com/LiparuloFans, or http://www.robertliparulo.com.
Published Works Book Jackets
Organizations
International Thriller Writers (ITW) - American Christian Fiction Writers (ACFW)
Speaker Topics
Contact author for possible topics