McCusker, Paul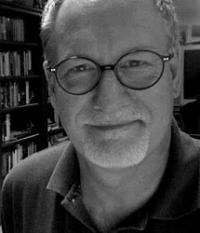 Biography:
Paul McCusker is the Peabody Award-winning writer and director of the audio drama Bonhoeffer: The Cost of Freedom along with the multiple award-winning audio dramatizations of The Chronicles of Narnia, The Screwtape Letters, C.S. Lewis At War, the classics A Christmas Carol, Oliver Twist and Les Miserables, and original works The Father Gilbert Mysteries and The Luke Reports.
McCusker is also a writer and director for the long-running children's program Adventures in Odyssey, writing over 300 audio episodes, scripting 2 of the animated video series, 18 related novels and serving as an author and consulting editor on the popular The Imagination Station series.
For adults, he has written two Father Gilbert Mystery novels: Body Under The Bridge and Death In The Shadows, the medical thrillers TSI: The Gabon Virus and TSI: The Influenza Bomb (with Dr. Walt Larimore), The Mill House, Season of Shadows and the Gold Medallion-nominated Epiphany.
His non-fiction includes The Annotated Screwtape Letters, C.S. Lewis & Mere Christianity: The Conflict That Created A Classic and Playwriting: A Study in Choices & Challenges.
His plays and musicals have been performed in community theatres across the country, including the Dove Award nominee A Time for Christmas.
Paul now serves as Director of Content Creation for the Augustine Institute. He lives in Colorado Springs with his wife, son and daughter.