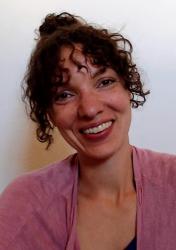 Current Location
Fountain, CO
Biography
Stéphanie McGuirt is a homeschool mom and business owner living in beautiful Colorado with her husband, Bryan, and their 2 children. When she's not adventuring with her kids or working with clients in her business, she's working on a bountiful garden and little homestead, and, of course, playing. For resources and to learn more, visit her website, www.stephaniemcguirt.com.
Published Works Book Jackets
Speaker Topics
The value of play for all ages and simple, affordable ways to play without needing a big budget or fully-stocked craft cabinet.