Zalmanek, Mary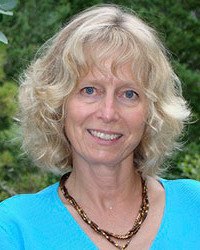 Biography:
Mary Zalmanek is an award-winning author dedicated to helping others ignite sparks in their relationships. In 1997 she founded Adventures of the Heart to help people in love have new "best ever" days, year after year. In The Art of the Spark: 12 Habits to Inspire Romantic Adventures, Mary gives practical tips couples and singles can use immediately to add more fun and romance to their lives. Her ideas work in new relationships and those that are measured in decades.
Mary and her husband have been married for thirty-plus romance- and adventure-filled years. Mary has lived in the Pikes Peak region since 1972.
Published Works:
Monthly relationship articles for Affluent magazine, February 2006 to February 2008 (published by Polo Media Group)
50+ travel and lifestyle articles in Motorhome magazine since 2007 (published by GS Media and Events)
2 travel articles in Trailer Life magazine since 2013 (published by GS Media and Events)
2 lifestyle articles in ME magazine (The Menopause the Musical magazine) in 2008 (published by TOC Publishing)
Awards/Honors:
USA Book News, Best Books 2006 National Book Awards, Finalist for "Self Help: Relationships"
Independent Publisher Book Award, 2006 IPPY Award Finalist for Relationships & Sexuality
Colorado Independent Publisher Association, 2006 "Evvy" Book Awards, 2nd place for self-help
Education/Training:
Master's Degree in Business Administration, University of Colorado at Colorado Springs, 1989 - Bachelor's Degree in Business Administration, University of Colorado at Colorado Springs, 1985
Organizations:
Toastmasters (Advanced Communicator Silver)
Speaker Topics:
Relationships - Romantic adventures - Travel writing