You can now listen to podcasts produced by Pikes Peak Library District through a variety of streaming services!
---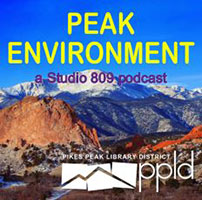 Peak Environment
Peak Environment is a podcast collaboration about environmental stewardship, sustainable living and enlightened public policy in the Pikes Peak Region. Several environment/sustainability organizations in the Pikes Peak region work together to produce the Peak Environment Podcast including Pikes Peak Library District Sustainability Team, Green Cities Coalition, Peak Alliance for a Sustainable Future, Pikes Peak Environmental Forum, and Pikes Peak Permaculture.
---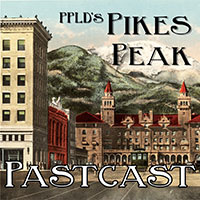 Pikes Peak Pastcast
is an audio podcast of the presentations from the PPLD's annual history symposium events and other related content. The symposia, and affiliated Regional History Series of books and DVDs, chronicle the unique and often undocumented history of Colorado and the Rocky Mountain West.
---