Image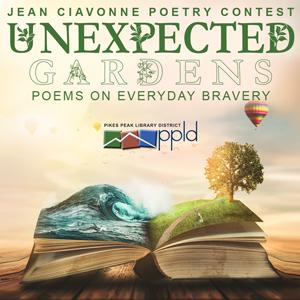 Unexpected Gardens: Poems on Everyday Bravery
Plants look for ways to survive beyond any given odds and it takes bravery to bloom where we're not expected. How do we create habitats in which we can blossom and grow? Looking back at the last couple of years, how do you describe survival and thriving? What does everyday bravery look like to you?
For more information, contact Christa Funke: cfunke@ppld.org
Congratulations to our 2022 winners!