Image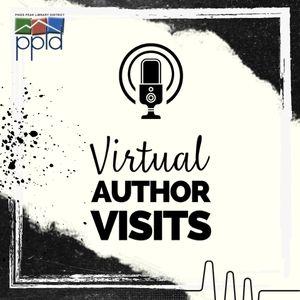 Pikes Peak Library District is excited to bring you Virtual Author Visits in partnership with the Library Speakers Consortium. Join us and hear from bestselling authors and thought leaders on a range of topics, from puzzling science to epic fantasy to decluttering your home. Whether you are an avid or occasional reader, there is nothing quite like listening to insightful talks by authors you have read or plan to read soon. You never know what will catch your interest. Attend these events at no cost from the comfort of home.
In January join us for an action-packed online conversation with Namina Forna, New York Times bestselling author of The Gilded Ones Series in a discussion about her second installment in the series, The Merciless Ones.
Next, you are invited to start your new year calm and collected by learning how to become better organized and clutter-free with Dana K. White, creator of the popular podcast and blog, A Slob Comes Clean, as she imparts tips from her books Organizing for the Rest of Us and Decluttering at the Speed of Life.
At the end of January, please join us for what is sure to be the most fun-filled hour of your day as we chat online with Randall Munroe about his new book What If? 2: Additional Serious Scientific Answers to Absurd Hypothetical Questions.
Learn more and see upcoming authors at libraryc.org/ppld
---
Upcoming author visits
Sat., Jan. 7 at noon: The Gilded Ones Series: Author Talk with Namina Forna
Tue., Jan 17 at noon: Decluttering to Start Your New Year: Author Talk with Dana K. White
Tue., Jan. 31 at noon: xkcd Webcomic and What if? Series Creator: Author Talk with Randall Munroe
Thu., Feb. 9 at 5 p.m.: Back in a Spell: Author Talk with Lana Harper