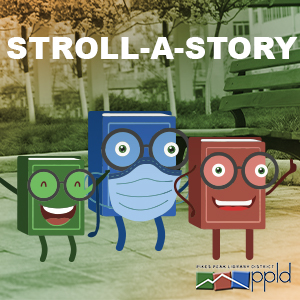 Walk together and enjoy the benefits of a wonderful children's book and some physical activity.
There's a fun story at many of our Library locations, waiting for you to read it.
Titles are subject to change, so please contact your Library before visiting.
Tag us on Facebook @PPLDKids and let us know what you think!
Are you ready? Let's go!
---
Outside Strolls
---
Window Strolls