Image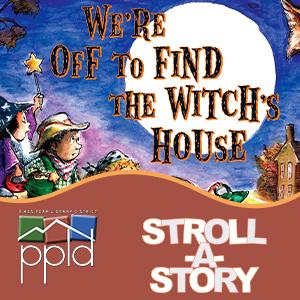 Walk together and enjoy the benefits of a wonderful children's book and some physical activity.
Tag us on Facebook @PPLDKids and let us know what you think! Are you ready? Let's go!
---
OCC Spooky Stroll
Fri, Oct. 1 through Sun., Oct. 31, take a spooky stroll in Old Colorado City and read We're Off to Find the Witch's House by Richard Krieb and illustrated by R.W. Alley. Find a page at each location on the map above and head inside - there may be a special treat waiting for you! Finish the story at Old Colorado City Library!
Participating Businesses
---
Silly Stroll
Be on the lookout for our Silly Stroll at a Library near you in the Library windows or on the lawn! Enjoy time outside with the family doing silly activities, making noise and wiggling around. Maybe you can think of some new silly things to do!
---