All Book Reviews by Genre: Business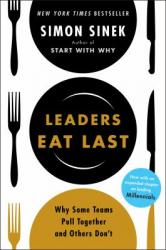 Review:
I have been looking to develop my leadership skills over the past year or so and this title was on the Sergeant Major of the Army's reading list a couple years ago. While I feel as though most leadership books tend to overlap themes and some key points, author Sinek did a great job of providing well recognized examples for each idea he attempted to convey. His references to large company names and groups helped make the ideas practical and applicable to real world situations.
I appreciated that he seemed to get the idea for his title from military members; I don't think there are many places where leadership skills exemplified and decisions are that crucial. Sinek's ideas were easy to grasp, and easily applied if you are sitting in a leadership role. I will say, not currently being in a leadership role, I found it interesting to apply what I read to the leaders I have now. There are things that I'm frustrated with that I haven't been able to put a finger on and this book conceptualized what I have been feeling. I have been able to verbalize to my
leaders some ideas and perhaps improve morale for the staff.
The version I read was the expanded version that had added chapters for the Millennial generation. I was born at the very beginning of the Millennial years, however I do not identify with that generation. I have had the opportunity to lead multigenerational groups. I have often found myself aggravated when dealing with Millennials, however this book offered some wonderful insight on how to lead them and how you might utilize the unique set of skills and passions that identify that generation.
I greatly appreciated this book and the practical spin it put on some of the ideas that I have already read about. It clarified some old ideas and offered some new. I would absolutely recommend this book for anyone who finds themselves in a leadership role.
Reviewer's Name:
Kristina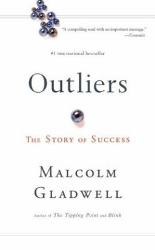 Review:
Don't let the genre discourage you from picking up this book. Extremely interesting and eye-opening, this book offers me lots of insight and tips on being successful in your professional and personal life. I'd encourage many young readers like me to pick up this book and give it a try. It's not a book to give excuses to why we are not the next Bill Gates or Einstein. It gives lessons to why these people became successful in the area they were/are successful in, and the steps they took toward it. It's a matter of whether you let their success discourage you or turn it into motivation and lesson to be successful in your own life.
Reviewer Grade: 12
Reviewer's Name:
Vy D.