Foundation Board of Directors - Updated March 2022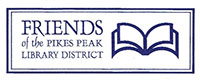 Thank You to Our Donors
"I used the library as I searched for employment. My use of the computer is rather limited and the staff was exceptionally helpful. Everyone here is extremely knowledgeable and helpful to everyone who requests assistance. I can't begin to tell you just how grateful I am for a job and for all of you." –Sand Creek Library Patron "The library is my new Amazon.com. I just hop online and shop around for what books to order. It's great because my family is on a budget." -PPLD Patron "The start/stop pins we made on the 3D printer for our landscape lighting were a success. What a great experience it was for us, not only to have a finished product that worked, but we learned something new." -21c MakerSpace patrons
Private gifts help make us successful. With private community support in 2014, concerned and generous individuals and businesses have been on the forefront of a movement that makes a real difference in the lives of our citizens. Contributions helped support:
The match required for challenge grants toward facility improvements at East Library and Penrose Library
Equipping the new maker spaces at Library 21c and East Library
Summer Reading Program support for over 20,000 young readers and 5,000 teen readers
Critically useful data bases like Lynda.com that offers thousands of on line videos on software, creative and business skills
All Pikes Peak Reads programs offer community-wide discussions on the human condition inspired by the one-community read
Drawing tablets for Ruth Holley Library to introduce "artistic and technological literacy" with Digital Drawing Classes
A collaboration with the Littleton Immigrant Resources Center to install a Citizenship Corner at Ruth Holley Library
5 Finch robots with laptops for traveling STEM kits
Meeting the needs of adult learners to complete their GED with one-on-one tutoring, materials, classroom space
Equipping the new Educational Resource Center at East Library with after school learning experiences.
Few institutions are charged with serving people of all ages and walks of life with relevant and entertaining programs, community spaces, and materials as is your public library. We are a lifeline to technology, online resources for employment, and continuing education for everyone in the Pikes Peak Region. We invite you to join us and be a part of this movement and support that educational lifeline. Thank you very much for your generosity!
Foundation Board of Directors
President - Jennifer Bain, Attorney at Law serving Greater Colorado Springs
Vice President - Laura Ettinger-Harwell, Moxie Girl Public Relations
Secretary - Pamela Street, Retired
Treasurer - Patty Froehle, Polestar Collaborative
Ken Beach, Cascade Investment Group -Managing Partner & President
Michael Berniger, Attorney, BBD Legal
Arlen Feldman, MetaMetta Software
Nadine Hensler, Senior Business Development Manager, GE Johnson
Tilah Larson, Manager of Programs, Great Outdoors Colorado (GOCO)
Neil Marks, Financial Advisor, Prime Financial Strategies, Inc.
Kathleen Owings, Principal & Financial Advisor, Westbilt Financial
Paula Pollet, Vice President, Ent Wealth Management - Retired
Advisory Council
Aje Sakamoto
Lynne Telford
Ex-Officio Members
Teona Shainidze-Krebs, Interim CEO and Chief Librarian, PPLD
Rita Jordan, President, Friends of Pikes Peak Library District
Staff
Courtney Deuser, Individual Giving Coordinator
Jill Miller, Database Administrator