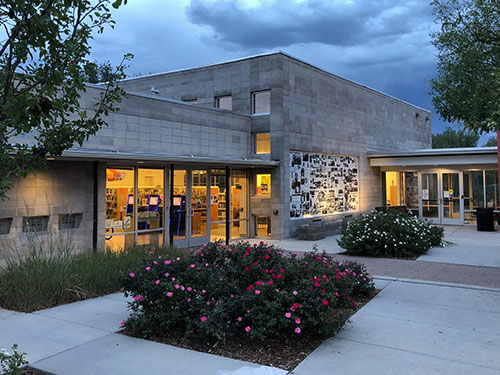 All you need is your library. But your library needs you, too! Support Pikes Peak Library District by making a charitable gift to the PPLD Foundation. Click here to make your donation today. Thank you!
---
Address:
230 South Main St. - map it!
Fountain, CO 80817
Phone: (719) 531-6333, x7002
Curbside Pickup Phone Number: (719) 382-5347
Contact Us
Hours:
Monday - Thursday: 9 a.m. - 7 p.m.
Friday and Saturday: 9 a.m. - 5 p.m.
Sunday: Closed
Holiday Hours and Closures
Bus Route: Fountain Municipal Transit
Curbside Services You can park in one of the designated spots in front of the library and follow park and text instructions on the sign. You can also call the Library to schedule your pickup, or just come to the Fountain Library front door and a staff member will assist you. After asking for your name and library card number, staff will retrieve your items, check out your holds, and provide them as quickly as possible.
Library Location Address
230 South Main Street
Fountain, CO 80817
United States