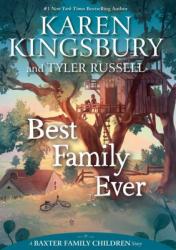 Review:
Well-known author, Karen Kingsbury, has partnered with her son, Tyler Russell to write the first book in a children's series about the Baxter children. While millions of adult readers have read the stories of the Baxter family, this chapter book tells the stories of the children's growing up years. There is Brooke - the perfect oldest child, Kari – an amazing soccer player, Ashley – an aspiring artist who is free and uninhibited, Erin, and Luke. This is the story of their strong Christian faith and their family loyalty.
Reviewer's Name:
Carol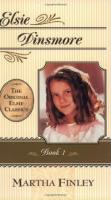 Review:
The Elsie Dinsmore Series was published between 1868 and 1904. In the first book of 28 novels, we find Elsie, a half orphaned, love-starved child, struggling to obey her Heavenly Father, while missing her own dad terribly. Elsie's mother died when she was only a few weeks old, and, since her father was traveling, she lived with a guardian until he also passed away. Elsie was only two. She was then taken under the wings of her grandparents (her father's parents) who don't seem to care a smidgen for their granddaughter. At the start of the book, we find Elsie, now eight, living in the cold shadow of her grandparents. For some reason, her young aunts and uncles also despise her. One of her only comforts is when her nurse "Aunt Chloe" teaches Elsie to love even when others do not love in return. But the most important thing Aunt Chloe has taught her is that God loves her. Elsie's other comfort is her well-loved Bible. When Elsie's earthly father returns from his long travels, his cruel treatment of his daughter leaves Elsie feeling more sorrow and need for God's everlasting love than ever before. Read this adventure to find out the rest of the touching story. I think this book has a good Christian message as the reader follows Elsie through a number of faith-building trials in a desperate attempt to gain her heartless father's longed for love. This is a book I recommend for those searching for a strong spiritual message and a faith-based challenge to love even the unlovable.
Reviewer Grade: 8
Reviewer's Name:
Cosette P.
Review:
Favorite book EVER! Great characters! Good, good, good! Great story, characters, and moral. Great fantasy mixed with our world and putting the Bible retold into it. Amazing story, good for all ages.
Reviewer's Name:
Carli