Bazer, Ashley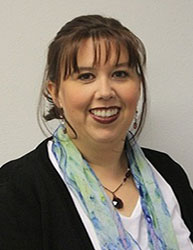 Biography:
Ashley Hodges Bazer is the author of the epic sci-fi series, The Crown's Call, which explores the onset and aftermath of a religious holocaust in a space opera setting. She also dabbles in young adult fantasy, bringing chess pieces to life in Checkmate and mixing up fairy tales with fun twists in Once Upon a Heist.
She lives in Colorado with her husband and three children. After earning her bachelor's degree in theatrical stage management from Arizona State University, she went on to work for Disneyland in that capacity. Currently a content producer for an international daily radio program, she's become a pro at balancing work, writing, and mom duties. And she's a real duchess!
Learn more about Ashley and her upcoming books at www.AshleyBazer.com.
Awards/Honors:
Asylum -- Certificate of Merit, 2012 Deep River Books Writing Contest
Asylum -- Grand Prize Winner, 2012 WestBow Press Writer's Contest
Checkmate -- Top 30 Finalist, 2012 Women of Faith Writing Contest
Education/Training:
Bachelor of Arts in Theater (stage management)