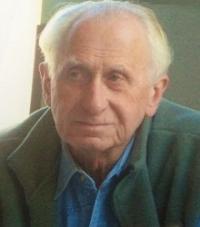 Current Location
Colorado Springs, CO
Occupation(s)
Novelist, literary critic, editor, university professor
Biography
Alex's mother came from an old family in Connecticut, the Cheneys, artists and silk manufacturers, and named him after his uncle, Dr. Alexander Lambert of New York, personal physician to President Theodore Roosevelt and one of the founders of Medicare. Alex's father, a Rhodes Scholar from South Carolina and professor of English at Duke University, mentored an entire generation of Southern writers, including William Styron, Ann Tyler and Reynolds Price. After college, Alex volunteered as a private in the U.S. Army, serving during the Korean War, and after that service began his own career as a teacher of literature and writing, with stints at the University of Pennsylvania, the University of Maryland's European division, and Oxford Polytechnic University. From 1973 through 1995 he was Professor of English and Creative Writing at the University of Colorado at Colorado Springs. He lives in the city with his wife of 38 years, Inés, Chilean-born poet and Professor Emerita of Spanish Language and Literature and culture at the University of Colorado at Colorado Springs.
Awards/Honors
Finalist, 2011 Colorado Book Award, "Gifts from the Heart"
Finalist, 1996 Colorado Book Award, "Suddenly a Mortal Splendor"
Published Works Book Jackets