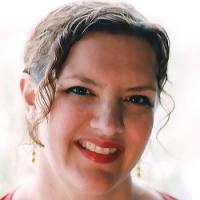 Current Location
Colorado Springs, CO
Occupation(s)
Writer - Author - Teacher
Biography
Holly is a military-brat-who-never-lived-anyplace-for-very-long turned local after marrying her born-and-raised-in-Colorado-Springs husband. Together they are raising, home schooling and trying to keep alive five kids. Culture shock was Holly's childhood, moving from Taiwan to Norway to England to Turkey to Germany and back to Turkey again, establishing in her a love for travel and for different people and for outdoor cafes and castles sitting in the middle of the sea. Holly is a writer, her stories sprouting directly out of her life experiences, giving voice to a young Old Order Mennonite girl solving mysteries in the middle of Indiana farmland and a young woman returning to Turkey to find closure from her past. Holly currently writes life stories for Good Catch Publishing and has one novel out, The Orphan Maker's Sin, with several books coming out this year through Blackside Publishing.
Awards/Honors
2018 - Author of the Year, Good Catch Publishing
Education/Training
Bachelor of Arts degree, English Education
Published Works
Various articles appearing in "Havoc Journal"
The Miracle of the Breaking (ghost writer)
Published Works Book Jackets
Organizations
Pikes Peak Writers
Speaker Topics
Creative writing topics (description, setting, turning points, characterization, voice), multi-genre, especially for tweens/teens - Creating stories from real life, drawing inspiration from your ordinary