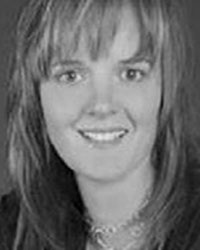 Current Location
Colorado Springs, CO
Biography
Anne was born and raised in Colorado, attended the Colorado College, and DU's Publishing Institute and now resides in Colorado Springs.
Awards/Honors
Paul Gillette Award, Pikes Peak Writers Conference
Almost was Amazon's #11 Reader's Choice Pick for 2012, top 100 bestselling book for 11 months
Unmaking Hunter Kennedy, a top 100 bestselling Amazon Kindle teen book for 5 months, 2012, 2013
Education/Training
Master of Arts Degree, University of New Mexico - Bachelor of Arts Degree, Colorado College - Denver University Publishing Institute
Published Works Book Jackets
Organizations
SCBWI (Society for Children's Book Writers and Illustrators) - RWA - Digital Book World
Speaker Topics
Anne loves teaching teen writers groups and adult writers groups on beginning craft; panels on indie publishing from marketing to "how to" and what roads/pitfalls to watch out for--what to do yourself (it's not that hard) and what is a reasonable charge in today's industry (because there are people making too much money and offering questionable work off of a writer's dreams--what to sign, what not sign, and how to protect your rights). Craft on hero's journey, beginnings, how to pitch and land an agent or editor the traditional way, character arcs, anything can be tailored to what the group needs. School groups, visits/library visits--all fees are donated back to the library or schools and/or will come speak for free.