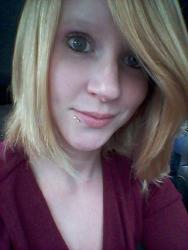 Current Location
Colorado Springs, CO
Occupation(s)
Writer - Editor - Student
Biography
I am a poet, novelist, and editor living in Colorado Springs. I will graduate from UCCS with my Bachelor's in English in December 2018. In my free time, I enjoy writing, reading, critiquing films and television shows, and going to the occasional concert. I live with my husband and two sons.
Education/Training
I am currently attending UCCS to fulfill a Bachelor's Degree in English Literature.
Speaker Topics
I am willing to read/speak about my own writing, as well as discuss literature and the craft of writing.