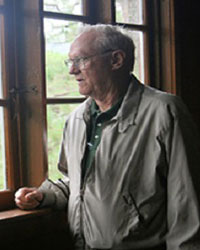 Biography
In 2001 I retired to Colorado Springs, drawn by the beautiful mountains and the presence of other retired missionaries in the area.
Education/Training
S.T.M. (Master of Sacred Theology) from Concordia University, St. Louis, MO, 1975
Published Works
Arrows of Light: Devotions for Worldwide Christians
"Colossians 1:15-16 and the Phillipine Spirit World" - published in The South E…
"Teaching the Small Catechism in an Urban Setting" - published in Lutheran Theo…
"Outstanding Alumnus" - Concordia Seminary, 2013.
Published Works Book Jackets
Organizations
Holy Cross Lutheran Church - Lutheran Missiological Society