Stockton, Tiffany Amber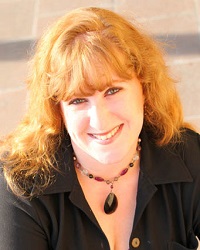 Occupation(s):
Author, Speaker, Brand Partner with Nerium International
Biography:
Tiffany Amber Stockton has been crafting and embellishing stories since childhood. Today, she is an award-winning author, speaker, and brand
partner with Nerium International, who lives with her husband and fellow author, Stuart Vaughn Stockton, in Colorado. They have one girl and one boy, and an Aussie/retriever mix named Roxie. Originally from the East Coast, she now makes Colorado Springs her home. She has sold fourteen books so far and is represented by Sandra Bishop of MacGregor Literary Agency. You can also find her on Facebook and Twitter.
Published Works:
Brandywine Brides (Barbour, 2014)
A Grand Design (Abingdon, 2014)
Deceptive Promises (Barbour, 2008)
Quills & Promises (Barbour, 2008)
Promises, Promises (Barbour, 2008)
Awards/Honors:
2009 Reader's Choice Award for Promises, Promises
2008 Favorite Debut Author, voted by readers
Education/Training:
Bachelor of Science Degree in Education from Messiah College
Organizations:
Member of ACFW (American Christian Fiction Writers) - HRW (Historical Romance Writers) - RWA (Romance Writers of America)
Speaker Topics:
How to Keep Your (Writing) Focus When Life Gets Busy - Your Story and You: How Your Personality Helps and Hinders Your Writing - Character Personalities - Character Conversations: 10 Ways Dialogue Can Define Your Characters - From Premise to Published: 6 Steps That Will Get You There - Killing History or Bringing It to Life - The Training Wheels of Writing - Web Sites, Blogs, and Social Media ... Oh My! -