Thomas, Roger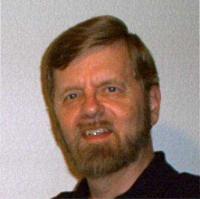 Biography:
Roger moved out to Colorado Springs from the Washington, DC, area, in 1994, and has been here ever since. The whole family grew up here and still live in the area. After a 30-year career in high tech, Roger decided to follow another passion- writing. After writing user manuals, training materials, and other writing assignments as a part of his regular IT duties, he launched his own career as a writer. As of 2018, he has five books published- two on bowling and three historical mysteries set in Laramie, Wyoming, in the 1880s. More mysteries are coming, and maybe a science fiction book or two.
Education/Training:
BS in Political Science and History - MBA Project Management
Speaker Topics:
Any topic related to writing- the process, my experiences, freelance, indie, etc..