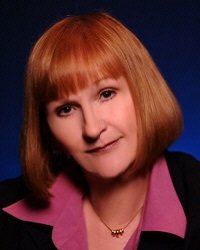 Birth Year (-Died Year)
1950
Current Location
Colorado Springs, CO
Occupation(s)
Realtor and Author
Biography
I've lived in the Colorado Springs area for over 40 years in a downtown Victorian home. We had fun updating and remodeling our home while keeping it to the original standards. We love the people and the community of Colorado Springs. Working in real estate, I've gotten to know the area and can't say there's anywhere else I'd like to live.
I work in real estate during the day and write in the evenings. I like to write stories that have a happy ever after so you'll find me on the shelves in under contemporary romance, paranormal romance, romantic comedy and romantic suspense. Also, I write some nonfiction as well. I am an award-winning, bestselling author on Amazon and BarnesandNoble.com.
Awards/Honors
Winner of the Colorado Independent Publisher's Award for Living Well With Chronic Pain.
Numerous awards for other books and a bestselling author on amazon.com and barnesandnoble.com.
Education/Training
Associate Degree in Business Manangement and Marketing
Organizations
Romance Writers of America - Pikes Peak Writers - Pikes Peak Romance Writers - Colorado Romance Writers - Heart of Denver Romance Writers
Speaker Topics
Living with chronic pain - Writing romance