Image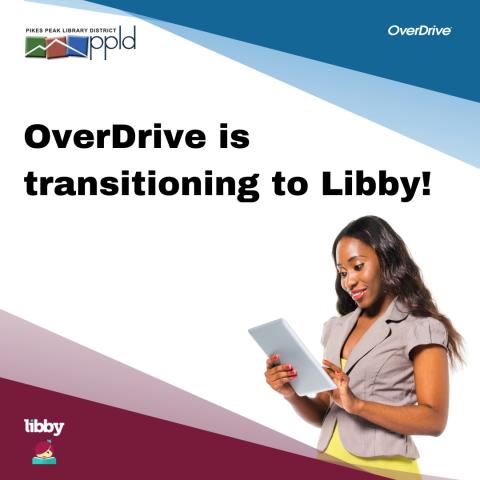 Since the end of April 2023, the OverDrive company has discontinued their OverDrive app and has transitioned to the Libby app. Everyone who uses the OverDrive app on mobile devices will need to transition to Libby in order to continue accessing eBooks, eMagazines, and eAudiobooks. Don't worry, switching is easy (and you'll even be able to keep your book wish lists from OverDrive)! 
Click here to learn more about the transition to Libby
---
What will be the same:
The OverDrive website will still be available

Most of the content in Libby is the same as in OverDrive

Your loans and holds will transfer to Libby

Your wish list can be imported to Libby

Loan periods are the same in Libby as in OverDrive

You will still get hold notifications in Libby
What to be aware of:
Your reading history from the OverDrive app will not transfer to Libby

Reading progress for your current loans will not transfer to Libby

You can search for titles not yet in PPLD's collection and indicate your interest using the Notify Me feature.
At the end of April, OverDrive discontinued the "Recommend to Library" feature. This was the method that allowed users one purchase request to the library each month. 
This feature has been replaced with Notify Me tags in Libby. Users may tag any items of interest, to be notified if the library purchases the title. When notified, users may place a hold on the item.
Libby for Kindle
Download Libby App