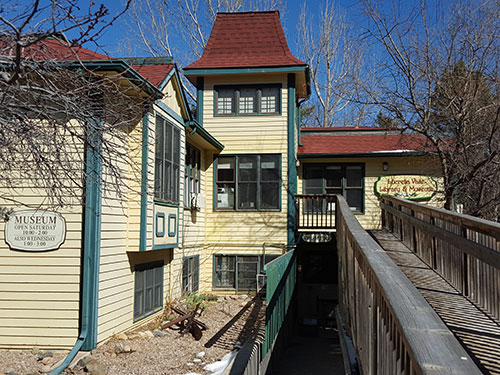 All you need is your library. But your library needs you, too! Support Pikes Peak Library District by making a charitable gift to the PPLD Foundation. Click here to make your donation today. Thank you!
Palmer Lake Library's services are currently mobile.
Pikes Peak Library District leases the property from the Town of Palmer Lake and uses the space to serve the local community. PPLD staff are working with the Town to address the facility's lack of ADA compliance and determine the best way to move forward, so local residents can readily access an adequate public library. In the meantime, patrons in Palmer Lake will be served by PPLD's Mobile Library Services. The bookmobile will stop in the parking lot of Palmer Lake Library on Mondays from 9:15 - 10:45 a.m. The bookdrop will remain available 24/7 for returns.
---
Address:
66 Lower Glenway - map it!
Palmer Lake, CO 80133
Phone: (719) 531-6333, x7007
Curbside Pickup Phone Number: (719) 481-2587
Contact Us
Bus Route: None
Library Location Address
66 Lower Glenway
Palmer Lake, CO 80133
United States