Image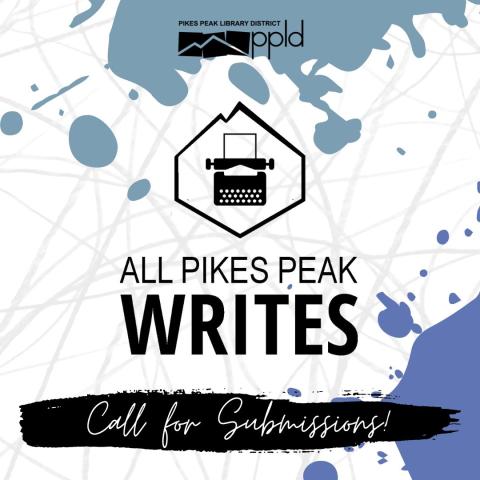 "The train screeched to a halt." What comes next? That's up to you.  
Grab your favorite writing tool and get ready for All Pikes Peak Writes, Pikes Peak Library District's annual fiction writing contest. Submissions are open now to all El Paso County writers (ages 12+) with a passion for the craft. If you have ever wondered how your writing holds up or want a unique external motivator to get your creative juices flowing, this is the contest for you. Settle in with this year's writing prompt (in quotation marks above) and have fun!  
Writers are separated into three categories by age group this year: Middle School and High School (ages 12 – 18), Young Adult (ages 19 – 24), and Adult (ages 25+). We are accepting submissions from Mon., June 12, through 9 p.m. on Sun., July 23.
Judges will evaluate entries based on their quality of writing, use of language, plot development and resolution, believable characters, and correct mechanics in grammar, spelling, and punctuation. We will announce the first, second, and third place winners in each age category in late August. All participants receive a copy of the judges' comments after the awards ceremony is complete. 
Read the full contest details here.
Whether you're submitting a story yourself or want to enjoy work by local writers, check back for the collected anthology showcasing the top three contestants in each category. Take a look at last year's anthology in the meantime!