Dorchak, F.P.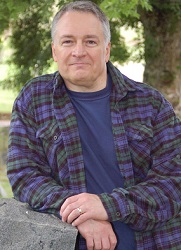 Biography:
I grew up between Key West, Florida and Whitefield, New Hampshire, but spent most of my formative years in New York State's Adirondack mountains. I attended Northern Arizona University, in Flagstaff, Arizona. Upon graduation, I entered the U.S. Air Force as an officer and served in missile warning and satellite operations. I was stationed at Cavalier AFS, North Dakota, then Falcon AFS/Schriever AFB, CO (moved to Colorado in 1985).
I've been writing about the paranormal, supernatural and the "weird" since childhood, and have belonged to several Pikes Peak and Denver area writers groups. I have been associated with the PPWC writer's conference since it's beginning (1992). I have been interviewed on local and Internet radio and presented to local writer's groups.
Also see: https://fpdorchak.wordpress.com/about/.
Awards/Honors:
2017 - Best Book Awards Fiction: Short Story for Do The Dead Dream?
Education/Training:
Bachelor of Science in Physics (astronomy emphasis), Northern Arizona University
Organizations:
Rocky Mountain Fiction Writers - Pikes Peak Writers
Speaker Topics:
Indie publishing - Indie publishing panels (I have a series of blogs titled, "Going Indie -- What I've Learned (So Far), parts 1-8 - Any topic that might touch upon my fiction titles, e.g. the metaphysical and paranormal