Grey, Jessica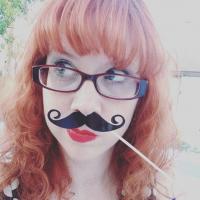 Biography:
Jessica Grey is an author, fairy tale believer, baseball lover, and recovering Star Wars fangirl. A life-long Californian, she now lives with her two children near Colorado Springs, where she spends her time writing, complaining about snow in April, and drinking way too much caffeine.
Jessica writes witty, modern Jane Austen adaptations and Young Adult fairy tales featuring strong girls and magic.
You can find out more about Jessica's novels and short story collections at www.authorjessicagrey.com.
Published Works:
Holidays With Jane: Christmas Cheer (A Short Story Collection w/ multiple authors)(Indie Jane Press, 2014)
Education/Training:
2005 - Bachelor of Arts Degree in English (minor in History), Vanguard University, Costa Mesa, CA
Speaker Topics:
Young adult fiction - Fairy tale adaptation - Jane Austen - Austenesque fiction - Social media for writers - Indie publishing