Lence, Julie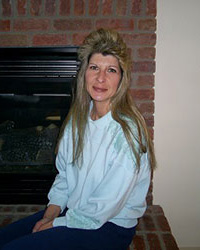 Occupation(s):
Self-published author & homemaker
Biography:
Julie grew up in an average size city in upstate New York. She met her husband in 12th grade and accompanied him on his twenty-year career with the U.S. Air Force. Stationed in Colorado Springs for four years, both loved the area so much they retired here. Colorado Springs has been home to them for more than ten years.
Julie has always had a love for horses, the wild west and cowboys. She began her writing career back in the 90's, inspired by authors Judith McNaught and Johanna Lindsey. With the help of a local romance writer's group, her first work, Luck of the Draw, was published in 2007. Currently, she has self-published two western historical romance series and two short Christmas stories. Her books can be found at Amazon.com. Julie enjoys taking care of her family and home, sports and meeting people who like to read and write.
She can be contacted at: julie@julielence.com
Awards/Honors:
Pikes Peak Romance Writer's Volunteer of the Year, 2005
Organizations:
The Romance Studio - Coffeetime Romance - Marketing for Romance Writers
Speaker Topics:
World building - Character building - Plotting & Outlining - Networking