Image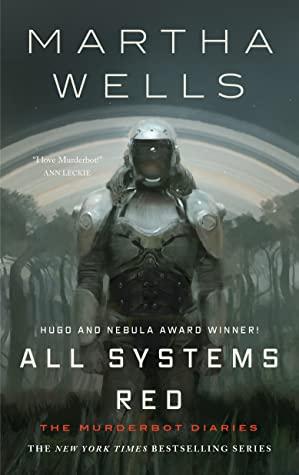 Review
Sentient artificial intelligence is a topic that science fiction has covered for decades. Somehow, in all that time, I haven't really come across many stories from the perspective of the newly sentient AI. All Systems Red scratches that itch in a way that's intriguing but merely feels like a prologue to something much more interesting. Perhaps I'm just used to longer-form stories that explore such a complex topic like this. Still, to so densely convey what it's like to be a robot now in control of its destiny takes a certain level of skill.
The problem is, it's been about six months since I listened to this audiobook and I can't recall much about it other than it's in first person via the "Murderbot" point-of-view. I guess there was some humor involved with this robot describing things that we as humans almost take for granted—using the external observer to point out the quirks in our species. And maybe the bigger reason it hasn't stuck with me very much is that the titular Murderbot decides to be a lazy human with its freedom.
I understand that this novella is still early in the series, so I haven't read far enough to get invested yet. I just wonder if it would have worked better as a "book one" in a combined volume of three or four novellas. Once I can get my hands on the other "Diaries" in this series, I might change my opinion about this first entry. As it stands right now, it's short enough that I think others should read it for the unique point-of-view, regardless of how deep it gets into the larger story of the series.
A short but interesting take on an AI who gained their sentience, I give All Systems Red 3.5 stars out of 5.
Reviewer's Name
Benjamin W.