Image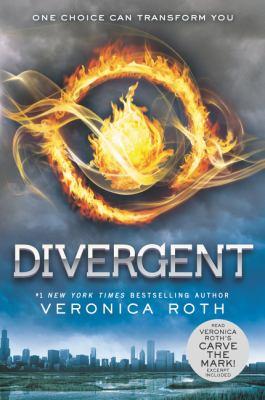 Review
War and Hatred flood the world, leaving the USA broken, but through the ashes hope arises when a group of scientist forge a city experiment that will one day restore humanity. They re-build Chicago: however, they change the way the new civilization will see the world. The citizens of Chicago are divided into five different groups: Erudite (The intelligent), Amity (the peaceful), Abnegation (the selfless), Dauntless (the brave), and Candor (the honest). At the age of 16, teens take an aptitude test to determine which faction they belong in. Two decades after this city is born, the story begins with the life of Tris Prior. When taking the aptitude test, Tris discovers that she is divergent. A divergent individual is someone who is aware during simulations because of their genes. The story follows her life as she discovers love, sacrifice, and heartbreak.
This is a great story for anyone who loves romance and is fine with some gore. I chose to read this book because it was one of my mom's favorites and she thought that I would enjoy it.
Divergent teaches the reader that in order to see clearly one must not only focus on one singular flaw in a community, they must look at the body as a whole not just looking at one arm or one leg. Event though this is a great story, most problems are solved with violence, and this may affect some readers in a negative manner.