Image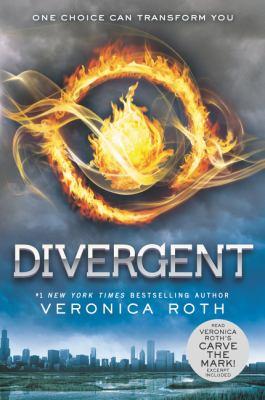 Review
Divergent takes place in a dystopian world where the characters are restricted to a small "city" and are divided into factions. This story follows a girl who does not particularly fit in any faction and has to make a decision what group she wants to be a part of. When she makes this decision she learns that people like her are not accepted and she must work hard to hide her identity.
This story is very engaging and always had suspense to keep my on the edge of my seat. The more casual writing style that Veronica Roth uses makes me more engrossed in the story and engaged with the characters. It's also very interesting how the plot line excels and how the author can describe each faction and character with such detail.
This is the book that made me interested in dystopian fiction. It is filled with suspense, comedy, and phenomenal character development that had me crying.