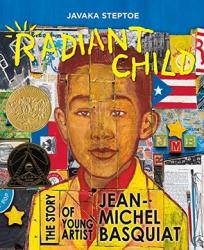 Review:
This is a beautiful book. It won the Caldecott Medal, so that's saying something. The artwork is fantastic. The book tells the story of Jean-Michel Basquiat's life in a free form jazz-inspired style. I'm not familiar with Jean-Michel Basquiat's work and now I want to see it for myself. There's a biography in the back. I only read this book once to my daughter. If I had read it more than once, I'd probably give it 5 stars.
Reviewer's Name:
vfranklyn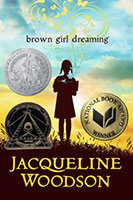 Review:
This autobiography written in free verse by Jacqueline Woodson is an excellent insight into growing up as an African American girl in the 1960's.
It is a very moving portrayal of the role of family (grandparents, parents, uncles & aunts and siblings) in a life of a child. The author also gives the reader a definite sense of place, whether it is Ohio, South Carolina or Brooklyn, NY. Highly recommended.
Reviewer's Name:
Lisa