Anderson, John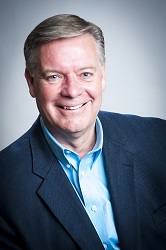 Occupation(s):
Retired El Paso County sheriff - Historian and writer
Biography:
John Wesley Anderson, El Paso County Sheriff 1995-2003 (retired) has lived in the Pikes Peak Region since 1956 and grew up in the shadow of Pikes Peak on a ranch in eastern El Paso County where he loved riding horses and collecting arrowheads. John enjoyed a thirty year law enforcement career, including twenty-two years with the Colorado Springs Police Department and two four year terms as Sheriff for El Paso County.
Much of John's law enforcement experience was spent as a homicide detective and teaching criminal investigations and forensic science. He is a graduate of the FBI Law Enforcement Executive Development Seminar and earned an MBA from Regis University. After becoming term-limited as Sheriff, John retired from public service and was hired by Lockheed Martin, one of the world's largest defense contractors. John is recognized as an expert in Crime Scene Investigation (CSI), Homeland Defense, Homeland Security and Corporate Security. He had many assignments across the country and around world to include several trips to the Horn of Africa (Djibouti) and the United Arab Emeritus (Abu Dhabi and Dubai).
John retired from Lockheed Martin on Columbus Day (October 12th) 2012, to launch a consulting business, JW Anderson and Associates, Ltd. and pursue his passion for history, art and writing. John resides in Northern El Paso County, Colorado, with his wife Brenda, their daughter Laynie, a rescue cat named Jay Catsby and black lab named Mango Moose of Gleneagle. John is currently researching and writing several books, including a historical fiction novel and a science fiction novel.
Speaker Topics:
Ute Indian Prayer Trees of the Pikes Peak Region -- Ute Indian Prayer Trees are a unique variety of Culturally Modified Trees (CMT) that were skillfully cultivated by the Ute Indians throughout much of Colorado. The Ute began modifying trees for navigational, medicinal, nutritional, educational, burial or spiritual purposes, hundreds of years ago. Many Ute Prayer Trees can still be found today and some are believed to have been cultivated between 150-450 years ago. The Ute do not have a traditional migration story, so it remains somewhat of a mystery where they may have come from or when they arrived in what they know as the Shining Mountains, but according to the Ute oral history their Creation Story says they were placed here at the beginning of time by Senawahv, the Creator. The Ute Elders claim they were the original inhabitants of the Pikes Peak Region and have had a continuous presence for perhaps 14,000 years in what is today Colorado, with 2 Reservations still in existence in the Four Corners area (Southern Ute and Ute Mountain Ute Reservations). Pikes Peak, a mountain known as Tava to the Ute, was the most sacred of all the Shining Mountains for their oral history teaches them that the Creator has the day start there first and each day is a gift from the Creator. The Ute like many other Native Americans, believe all things in life, including trees, have a spirit and many of the UPTs discovered in El Paso, Teller and Custer Counties, point towards Tava (Pikes Peak) and other sacred places of the Ute people.