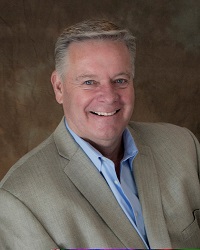 Current Location
El Paso County, CO
Occupation(s)
Retired El Paso County sheriff - Historian and writer
Biography
John Wesley Anderson, MBA, is a published author, storyteller, and TEDx speaker. He enjoyed a 30-year law enforcement career, retiring at the rank of sergeant after 22 years with the Colorado Springs Police Department, followed by 8 years serving as the elected sheriff for El Paso County, Colorado. After being term-limited as Sheriff, John retired from public safety and was employed in homeland and corporate security for ten years in the private sector. He retired from the Lockheed Martin Corporation in 2012 to launch a consulting business allowing him the freedom to pursue his love of history, writing and the arts. In 2022 John was honored to receive the Golden Quill Award from the Friends of the Pikes Peak Library District. Although John has traveled around the world, including several adventures on a catamaran sailing the Caribbean, three corporate security assignments into a combat zone on the Horn of Africa and landing on an aircraft carrier at sea in the Pacific Ocean, he remains most fascinated by the rich history and art discovered in his own backyard in the American Southwest.
Awards/Honors
2022 Golden Quill Award (Friends of the Pikes Peak Library District)
Published Works Book Jackets
Speaker Topics
John is available to give presentations on his books or short talks for book clubs (either virtually or in-person).