Susan M. Peiffer: Pikes Peak Poet Laureate (April 2016 - April 2017)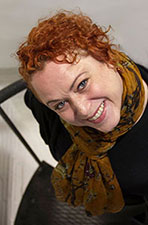 Susan Peiffer is a published and nationally recognized poet who studied creative writing and theology at Augsburg College in Minneapolis. With graduate degrees from Luther Seminary in St. Paul, Susan taught at a private high school in Delaware for six years, toured the United States as a poet, and then worked as program director for a non-profit in Philadelphia until 2012. Since relocating to Colorado Springs in 2012, Susan has become deeply invested in the local community. Currently executive director of Hear Here Poetry, she amplifies her intention to encourage all people to listen, write, share, and engage the world with their words. She facilitates workshops and classes on different aspects of writing and performance and hopes to help inspire the unique circumstances into which crafted poems arrive. Susan is eager to continue connecting different facets of the Pikes Peak Region through the shared experience of poetry.
---
Dr. Janice Gould: Pikes Peak Poet Laureate (April 2014 - March 2016)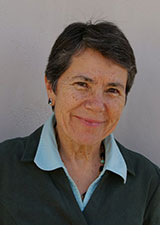 Koyoonk'auwi (Concow) poet Dr. Janice Gould has been published in over sixty publications, and has won awards from the National Endowment for the Arts, the Astraea Foundation for Lesbian Writers, the Pikes Peak Arts Council, and from the online publication Native Literatures: Generations. Her books of poetry include Beneath My Heart, Alphabet, Earthquake Weather, and most recently, Doubters and Dreamers, a finalist for the Colorado Book Award for 2012, and for the 2012 Binghamton University Milton Kessler Poetry Book Award.
---
Price Strobridge: Pikes Peak Poet Laureate (April 2012 - March 2014)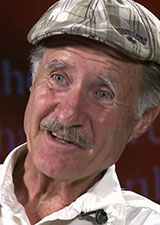 Price Strobridge, author of Unmasking the Heart, 2005 Pikes Peak Arts Council Performance Poet of the Year, 2006 Gazette Choice Award winner, is a longtime supporter of local poetry, including serving for the past dozen years as a judge of the Jean Ciavonne Youth Poetry Contest.
---
Jim Ciletti: Pikes Peak Poet Laureate (April 2010 - March 2012)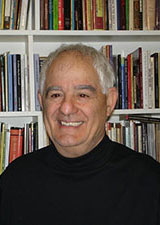 Jim Ciletti grew up in an Italian family in the steel mill town of Washington, Pennsylvania. After parochial high school, Ciletti studied to be a Jesuit priest, but instead discovered his true calling as a poet and writer. Recently, Ciletti gave poetry workshops for the libraries of Salida, Montrose, and Paeonia. In February the Orme School in Mayer, Arizona celebrated Ciletti's 40th year as poet-in-residence during the Fine Arts Festival. His award winning poems are in his book, Sunfire.
---
Aaron Anstett: Pikes Peak Poet Laureate (April 2008 - March 2010)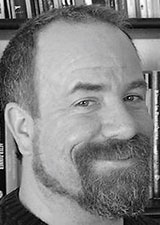 2008-2010 Pikes Peak Poet Laureate Aaron Anstett is the author of the collections Sustenance, No Accident, and Each Place the Body's. In 2013 two chapbooks, Allegorical Woodcuts (Casa de Cinco Hermanas Press) and The Next Thing You Know (Kattywompus Press), will appear, and in 2014 his fourth full-length collection will be published. Most importantly, he is the husband of Lesley and father of Molly, Cooper, and Rachel.
---