Image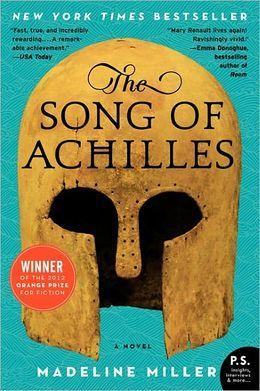 Review
The Song of Achilles was written in 2011 by American writer Madeline Miller. It is an adoption of Homer's Iliad and is a retelling of the great Greek warrior Achilles. The tale is told from the perspective of Patroclus. The novel follows the romantic relationship between Patroclus and Achilles as it is written in the novel.
*"He is half of my soul, as the poets say."*
*Madeline Miller, by using their relationship, is trying to show the role of men in ancient Greek society and how homosexuality was viewed in that era. The most pleasing thing about this novel is Miller's poetic writing and how beautifully she has painted the vivid picture of the emotions of all the characters, and it has taken me into another world while I was reading.
There are some debates that have been going on for centuries until today. For example, the relationship between Patroclus and Achilles has been debated for centuries, and still there is no clear evidence of whether they were lovers or close comrades. The second one is that Helen was the cause of the Trojan War, and destroying thousands of ships and men just for a woman is foolishness. As Dr. Faustus says:
*"Was this the face that launched a thousand ships and burnt the topless towers of Ilium?"*
Mean by there, is she that much beautiful that kings are willing to destroy anything?
The novel also contains many themes. The first one is *"honour and pride".* Achilles fights for his honour because he wants his name to be remembered, in the same way Agamemnon and Menelaus fight for their pride, which they lost when Helen was kidnapped by the king of Troy. For Greeks, honour and pride is everything, and they prefer to sacrifice their lives over honour and glory. They believe that sometimes violence is needed to prove one's pride. As it is set down in the text:
" *The sons of Troy are known for their skill in battle, and their deaths will lift your name to the stars."*
The second major theme is *impulse to show power*. Achilles, Agamemnon, and Menelaus fight for power and want to have control over their lives; one of the biggest reasons for participating in battle is to showcase their power. Besides this,the powerlessness of women like Helen, Briseis, and Deidmeia can be seen in the novel. Agamemnon treats Briseis badly as a wench or a war prize, and also, Helen is forced to choose a husband even though she doesn't want a husband.
*To conclude* , the novel is a wonderful piece of literature and deserves to be read because the way Medellin Miller has described all the events and feelings of all the characters makes you feel the same.
Reviewer's Name
Muhammad N.