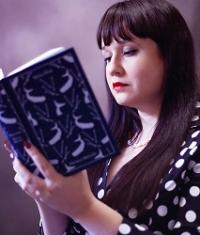 Current Location
Colorado Springs, CO
Biography
A.R Kingston was born in Moscow, Russia. She immigrated to the United States in her childhood settling in a quaint town in Massachusetts. She holds a bachelor's degree in Psychology and has spent time working with the mentally ill before turning to writing. Kingston is both an avid gamer and seasoned traveler. Her passion is combining the legends and lore from around the world with the fantasy of games, creating a magical world similar to our own. She prefers to write stories which blend the genres of Fantasy, Horror, and Romance into a neat little package. She currently resides in the Colorado Springs area of Colorado with her family, including two pot belly pigs.
Published Works Book Jackets
Speaker Topics
Please contact author via author website for a list of speaker topics.