Image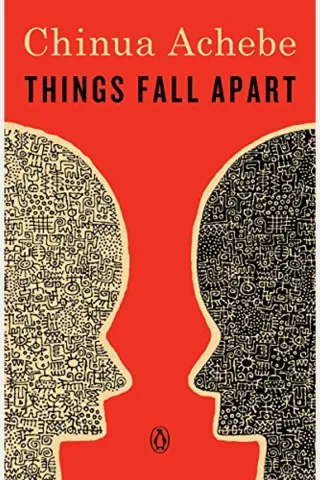 Review
The novel was set down in 1958 by Nigerian writer Chinua Achebe, who was the inventor of modern African literature. It is one of the most widely read novels in the world and also has a prestigious role in African literature.
It tells the story of a great wrestler, Okonkow, who is the best warrior among the people, and he hasn't inherited that honor, fame, and reputation from his father or ancestors, as it happens in most of the cases. He becomes a well-respected man, and the tales of his bravery and fighting spread like a bushfire in the other villages .
Things Fall Apart is a true picture of Nigerian culture, language, living style, their religion, different sorts of gods (God of Earth, Goddess of Fire, etc.), and customs, and the people are very much attached to their traditions and religion. Especially, the proverbs are also a big part of their culture. You could sense their importance from this proverb:
"Proverbs are the palm oil with which the words are eaten "
Okonkow is ostracized form the village for seven years for killing one of the clansmen. In his absence, an Englishman comes into his village, asks permission from the tribesmen to live there, and gets it. That's the point where the Nigerian culture's destruction starts. White men come one by one and build colonies to recite there.
So, their traditions, religion, and gods are all crucified ghastly by white missionaries who call Africans uncivilised, savage, and dark people and say we are the ones who came to give them light and are gonna make them civilised, but eventually they put them into the heart of darkness and are responsible for their destruction.
All the nations are known by their own traditions, culture, religion, and language . How could you make an organised nation by destroying its culture? White men came to show Africans a way to come out of their darkness, but the real darkness was inside them. It is a worthwhile novel and should be read.
Reviewer's Name
Muhammed N.