Image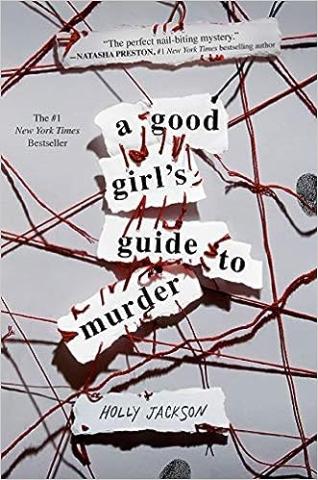 Review
Andie Bell was murdered by her boyfriend, 5 years ago. It's a closed case. But Pippa doesn't think so. I absolutely loved A Good Girl's Guide to Murder.
The story follows Pippa Fitz-Amobi, or Pip, a 17 year-old girl whose end of year project is a solved murder case.
The "murder" of Andie Bell, and the suicide of her boyfriend that followed. Pip doesn't believe the end result of the case, and that Sal Singh, Andie's boyfriend wouldn't have murdered her.
Pip shows up at Sal's brother, Ravi Singh's door, asking for help. She tells him she doesn't think Sal did it, and wants help proving it. The rest of the book continues with Pip and Ravi doing what the police couldn't. A deep dive into Andie Bell and Sal Singh's life.
This book was very well written, and so were the other books and novella in this series. The plot twists were perfectly placed and made sense, yet not easy to guess. This was not a book to take lightly, details from the very beginning of the book would resurface.
The other books in the series connected perfectly with this one, and each page left you wanting more. There was definitely a romance subplot, as Ravi and Pip got to know each other, but it didn't take away from the mystery at any point.
Overall, I really liked A Good Girl's Guide to Murder, and would recommend it any day, whether you are just starting with mystery, or are an expert.