Image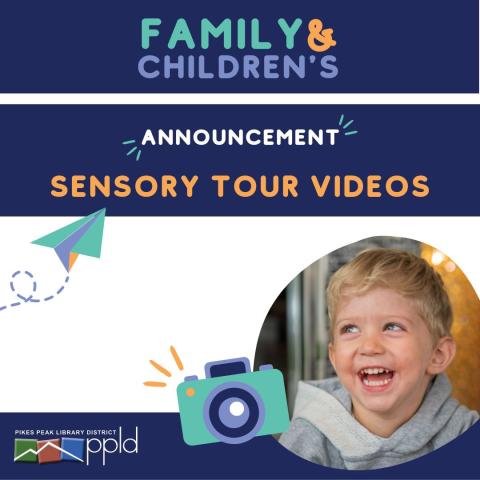 Presenting an exciting, sensory-friendly announcement!
We have published short Sensory Tour Videos for each Library location on our website. These videos offer a sensory-friendly way for children with autism and sensory processing needs and their families to preview each of our libraries and prepare for a successful visit. Each video makes our libraries more accessible and enjoyable for children with sensory needs.  
You will find these videos on each library's location page on our website.
In each video, our friendly Family & Children's Services staff discuss how to identify Library staff members, request sensory accommodation kits, return materials, and anything else you might expect when you visit that library. Children will enjoy visiting the children's section through the comfort of their screen before visiting in person.  
Everyone is always welcome at the Library!