Image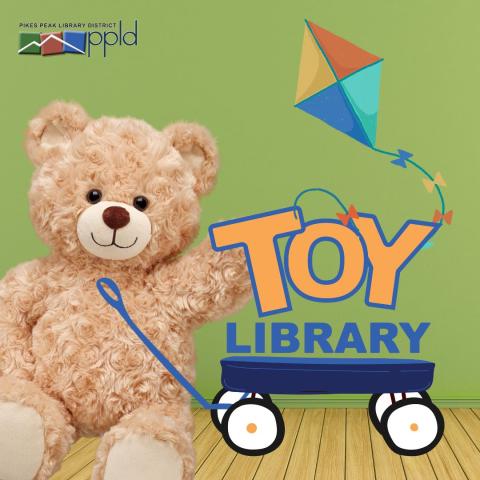 Announcing the launch of our new Toy Library! This collection opens opportunities for young children to explore toys that help develop their motor skills.  
Pikes Peak Library District's six Family Place Libraries (Cheyenne, East, Fountain, Penrose, and Sand Creek libraries, as well as Library 21c), will begin checking out toys beginning in April. Family Place Libraries promote the importance of play through their library play spaces and playgroups, and this new collection allows us to continue to grow in this area. This is an opportunity to expand our services and emphasize the importance of play while accommodating our library patrons in their homes.  
The Toy Library offers large motor skill toys available for families with children ages 0 - 5 to check out with their library card. Large motor skills toys support child development and are important because they help young children learn how to coordinate and control their body movements. These motor skills help lay the foundation for the development of fine motor skills such as writing.  
We recognize that young children need to practice their large motor skills daily, and through the Toy Library, families will have access to these types of toys for three weeks at a time. Children grow rapidly in the first few years of life, so the ability to swap out toys by borrowing them through the Toy Library will help children practice their large motor skills at various stages of development. 
---
Check out information and procedures 
Toy Library items: 
Check out for 3 weeks (21 days)  
Not available for holds or renewals  
Only available at these libraries:

Cheyenne Mountain Library
East Library
Fountain Library
Penrose Library
Sand Creek Library
Library 21c

Must be returned to the location where they were checked out
Checkout information
One item at a time from the Toy Library may be checked out to patrons who:

Are age 18+
Have a valid Library account in good standing – user privileges are not blocked or expired (ACCESS cards and PowerPass are not eligible)
Have a completed and signed Toy Library Waiver on file
Learn more about checking out toys from the Toy Library here.