Staff Book Reviews by Genre: Short Stories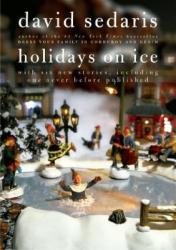 Review:
I listened to this book, most of which was read in a nasally, whiny voice. The initial stories about working as an elf at Christmas-time had tears of laughter pouring out of my eyes, Unfortunately, the book rapidly went downhill. This satire started out funny, but it kept going too long as if the author didn't know when to end the story. There were also some disturbing images that added absolutely nothing. The stories were sarcastic, but the bitterness in them really turned me off. Can't recommend it.
Reviewer's Name:
Robin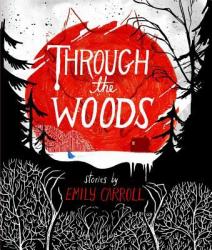 Review:
"Through the Woods" by Emily Carroll is a comic book collection of whimsically morbid fairy-tales, each mostly self-contained but serving what I would call an important, human theme: the uncanny waits, and surrounds, especially where you wouldn't expect it. I love the stark yet evocative art throughout this book, and some of the stories did manage to surprise me. I personally love testaments to the monsters under our beds, particularly those intended for adults, and if you do, too, you may carry something interesting away from this collection. At any rate, the art is gorgeous, feeling "classic" even as it's so unique.
Reviewer's Name:
Kate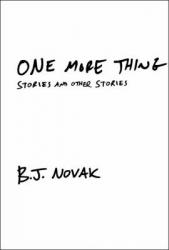 Review:
Ever wonder what your grandmother might be up to in heaven? Or maybe why it is that there are some people who just give the best advice? BJ Novak, writer and star of The Office, explores these topics and much more in his refreshingly hilarious One More Thing: Stories and Other Stories. Tales run the gamut of the absurd to the seemingly mundane: from a peek inside a blind date with a warlord, to a boy who is not allowed to eat sugary name-brand cereals. Each story is almost like two sides of the same coin, all at once being achingly funny and heartbreakingly human. The collection, while as a whole is mostly always humorous, ebbs and flows with a sincerity that demonstrates Novak's keen ability to not only write about human emotion, but to make the reader feel it as well. One More Thing shows that Novak's writing is intelligent, his command of language sharp and his wry humor at its best.
Reviewer's Name:
Heidi