Image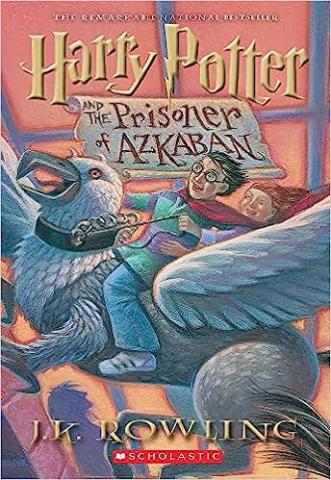 Review
Harry Potter and the Prisoner of Azkaban is the third book in the Harry Potter series. This book is a must read if you enjoyed the previous two books.
Harry Potter, a wizard going into his third year at Hogwarts School of Witchcraft and Wizardry, has a connection to the escaped serial killer, Sirius Black. Black now is thought to be trying to murder Harry Potter on behalf of Voldemort. Dementors are sent to the campus of Hogwarts in order to keep students safe from Black. Hermione is juggling taking 12 classes and being busier than ever. Her cat is set on killing Ron's sick rat creating tension in the trio. Professor Lupin, the new Defense Against the Dark Arts teacher, helps Harry cope with the awful affect the dementors seem to have on him. Meanwhile, Harry tries to discover the tie between Black and himself.
I read this book because I was a fan of the previous two books in the series. The characters and setting in this book make it easy to fall in love with. The author uses imagery to make it feel as if you are really there with the characters. This made the book an absolute blast to read. The ending tied everything together and prevented loopholes in the plot. I disliked the ending in the regard that Harry didn't get his happily ever after.