Staff Book Reviews by Genre: Poetry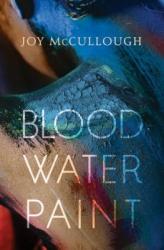 Review:
"Let me show you
what a woman can do."
Artemisia Gentileschi is a painter. But because she's a painter in Rome in the early 1600s, she cannot take credit for her work. All of the credit goes to her father, who is a painter himself, though not a good one. When her father solicits the help of fellow painter Agostino Tassi to develop Artemisia's perspective, she thinks that finally her work might get taken seriously. But after Tassi brutally rapes her, Artemisia must decide whether she wants her life to continue as close to "normal" as possible, or if she wants to speak her truth and risk her painting career or worse: death.
Unbeknownst to me until about halfway through the book, this story is actually based on a true one, which makes what is already a beautifully written gut-wrenching book all the more poignant. Artemisia is a woman unhappy with her unfair lot in life, and she uses her art to express that by depicting Biblical women (primarily Susana and Judith) realistically instead of through the male gaze. Judith and Susana's stories as told to Artemisia by her late mother are sprinkled throughout the book, and are the only parts not written in verse.
Blood Water Paint is so timely. It's primarily about a woman's ability to speak her truth, and as we live in the time of the #MeToo movement it all feels so horribly relevant. As terrible things are happening in the book, you can see them mirrored in today's society. But ultimately, even as it's depressing (and it is brutal), the book is empowering and inspirational, and Artemisia is the quintessential example of a strong female character - her strength in the face of insane adversity is even more affecting given that it's based on a real woman.
I can think of no better book to read for National Women's History Month (or really, at any time). I'd strongly recommend this to both teens and adults, and I won't be surprised should it garner several nominations and/or wins when book award season rolls back around. This is one that is not to be missed. 5 stars.
Thanks to Netgalley and Dutton Books for Young Readers for the eARC, which I received for review consideration. Blood Water Paint is available now!
Reviewer's Name:
Britt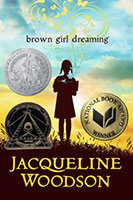 Review:
This autobiography written in free verse by Jacqueline Woodson is an excellent insight into growing up as an African American girl in the 1960's.
It is a very moving portrayal of the role of family (grandparents, parents, uncles & aunts and siblings) in a life of a child. The author also gives the reader a definite sense of place, whether it is Ohio, South Carolina or Brooklyn, NY. Highly recommended.
Reviewer's Name:
Lisa
Review:
A short sweet book full of humorous poems if they were written by cats! You forgot one option mentioned above for reading audience: cats! Great pictures and perspective on the part of the author.
Reviewer's Name:
Susi