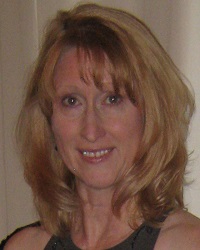 Pseudonym
J. B. Stockings
Current Location
Colorado Springs, CO
Occupation(s)
Author, artist, seamstress
Biography
Jodi Bowersox has never liked being put in a box. Over the course of her life, she has been an actress, seamstress, designer, business owner, homeschool teacher, kid's choir director, and artist, so it's only natural that her writing would take on an eclectic flare as well.
Her romance novels span genres from faith fiction to suspense to time travel to sci fi with small town and big city settings. Several have won awards from the Colorado Book Awards, the Colorado Authors League, and the Colorado Independent Publishers Association. She has also been named a finalist in the American Fiction Awards and the Killer Nashville Silver Falchion Awards.
In addition to novels, she has children's picture books to her credit under the name J.B. Stockings that include her new series of books for birth to three that she calls Sing-a-Story books.
As an award-winning watercolor artist, Jodi specializes in pet portraits and has illustrated a couple of her children's books herself. A Tale of Two Kitties and Cats feature some of her favorite pets. You can read more about Jodi's writing and other creative endeavors, as well as read samples of her books, at jodibowersox.com.
Jodi lives in the heart of Colorado Springs with her husband and too many cats where they never get tired of looking at the mountain views.
Education/Training
B.A. in Theater from Sterling College, Sterling KS
Published Works Book Jackets
Organizations
Member of the Colorado Authors League
Speaker Topics
* The Writing Process
* The Editing Process