Image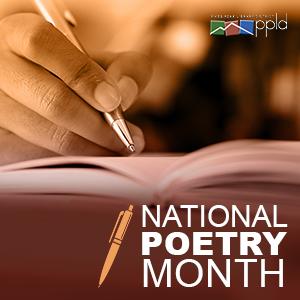 April is National Poetry Month! Check out these programs at Knights of Columbus Hall:
Sat., April 9 from 10 a.m. to 11 p.m. - Pikes Peak Poetry Summit - The Pikes Peak Poetry Summit is a one-day event dedicated to the uplifting and honoring of poetry in our region. April is National Poetry Month and this summit will be the perfect way to celebrate whether you are a seasoned poet, exploring the art form, or just a lover of poetry. Get inspired, improve your craft, share your words, and learn more about poetry locally and across the region. Engage with our dynamic writing and performance workshops, learn from our poet speaker panels, and hear phenomenal poets. The poetic experience in the Pikes Peak Region is vibrant and far-reaching and we can't wait for you to add your voice to this art community.
Sat., April 16, at 10:30 a.m. at Carnegie Garden (outside KCH) - Jean Ciavonne Poetry Contest Awards Ceremony - Help celebrate the winners of Jean Ciavonne Poetry Contest, who wrote on this year's theme: "Unexpected Gardens: Poems on Everyday Bravery." Please RSVP to Christa Funke, cfunke@ppld.org, by April 12.
Sat., April 30 from 1 to 3 p.m. - Youth Poet Laureate Inauguration - Please join us for a celebration of youth poetry in the Pikes Peak Region! The program will feature readings from winners of the Jean Ciavonne Poetry Contest, Poetry Out Loud Colorado, Pikes Peak Poet Laureate Ashley Cornelius, guest poets, and applicants of the Youth Poet Laureate Project. The event will culminate with the inauguration of the first Pikes Peak Youth Poet Laureate! The Pikes Peak Youth Poet Laureate Project is a program of Hear Here Poetry in community partnership with the Pikes Peak Library District and championed by Urban Word, NYC. Hear Here Poetry exists to activate and amplify youth voices through events and education, encouraging everyone to listen, write, and share.