Image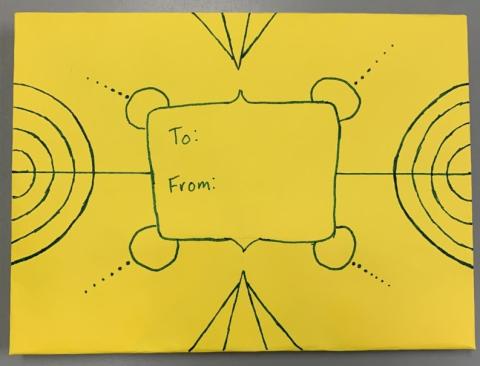 Take and Makes for this project will be available at area PPLD libraries beginning Friday, Dec. 17, 2021.
Supplies & Directions:
Step 1
Gather your supplies.
Provided in your bag: 2 blank sheets of paper to make 2 envelopes, stickers
From home: colored pencils/crayons/markers

Step 2
Cut your blank sheet of paper into a square (just fold over and trim part of the bottom off; you
might need a grownup's help with this).

Step 3
Fold your square of paper into an envelope following the steps seen in the pdf link below.

Step 4
After your envelope is folded, decorate your envelope with stickers and whatever else you like! And send it to someone
special!