Image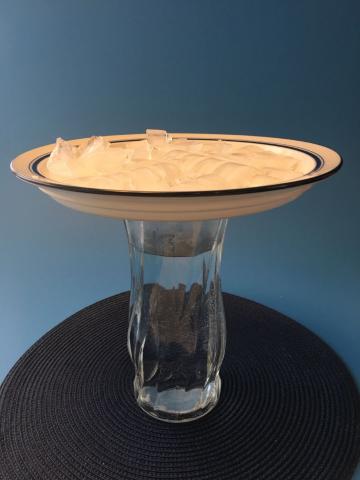 Try this easy experiment with the help of an adult.
Supplies and Directions:
Supplies:
Bowl
Large glass jar
Plate
12 ice cubes
Water
Microwave
Directions:
Fill the bowl with water and heat it up in the microwave for about 3 minutes. It doesn't have to boil. CAREFUL – the bowl will be hot.
Pour the water into the large glass jar and cover it with a dinner plate.
Let the plate-covered jar sit about a minute, then put 12 ice cubes onto the plate.
Watch what happens. It will rain inside the jar!