Image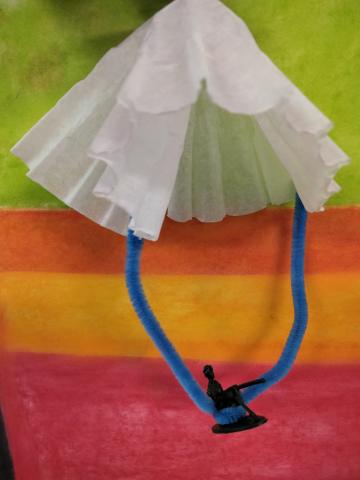 The free materials for this Take and Make (for ages 5-12), will be available at area PPLD libraries beginning April 14, 2023.
Materials and Directions:
Materials we provide:
Coffee Filter
Pipe Cleaner
Military person toy
Secure the Military person to the center of the pipe cleaner. You may choose to wrap the pipe cleaner around your person or thread it through any openings.
Poke one end of the pipe cleaner through the edge of the coffee filter. Poke the other end through the opposite side. Fold over the ends to secure.
Drop from a high place (or toss in the air) to watch your parachutist float down. It may help to pinch the center of the coffee filter first.